Welcome to Banhem Securities Pvt. Ltd.
Banhem Securities Pvt. Ltd. is a financial services company which provides stock trading/investment & advisory services to individuals-RIs, NRIs, HNIs, public and private corporates. Our clients profit from the quality of our advice, which is based upon the experience of our team, as well as our extensive range of contacts and resources.
Stock research & analysis
Our team of professionals, who are highly motivated, advise our clients on day-to-day basis giving trading and positional calls.
Corporate Finance
BANHEM currently has a team of corporate finance professionals focused on INDIAN & UAE markets and providing corporate finance advice to small, mid-cap and large companies across a variety of industry sectors, including aviation, hospitality, leisure, property, business services, textiles, shipping, oil & gas, other financials, retail, building and construction and engineering.
Swiftly arranging for finance at the best rate is BANHEM's hallmark. More..
Wealth Management
We offer investment advisory services to HNIs and corporate clients with customized assets allocation strategies based on client risk profile. We are empanelled with leading banks and corporate client, offering our institutional broking services. More..
ATTENTION INVESTORS

"Prevent unauthorised transactions in your account --> Update your mobile numbers/email IDs with your stock brokers. Receive information of your transactions directly from Exchange on your mobile/email at the end of the day."
~ Issued in the interest of Investors
Nifty Chart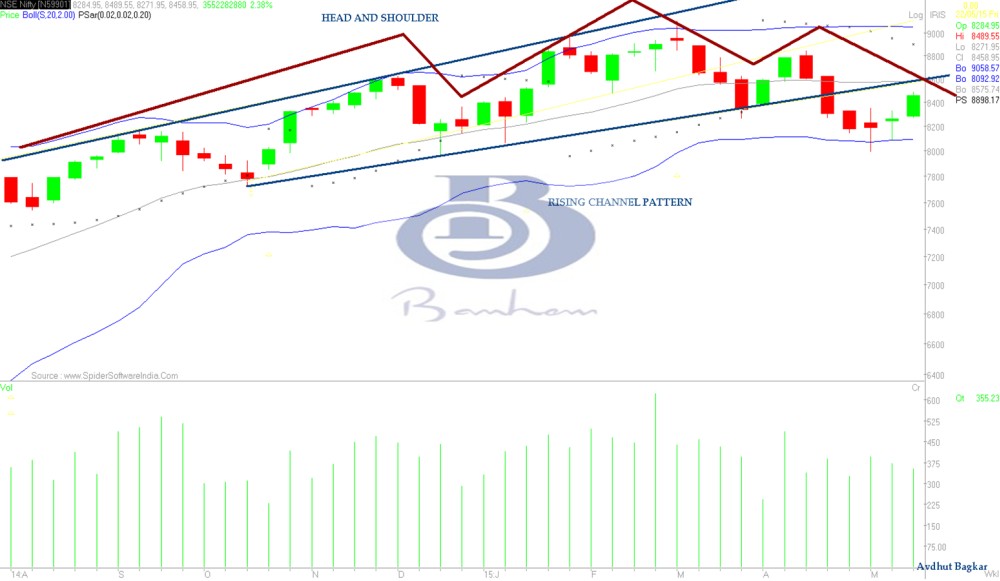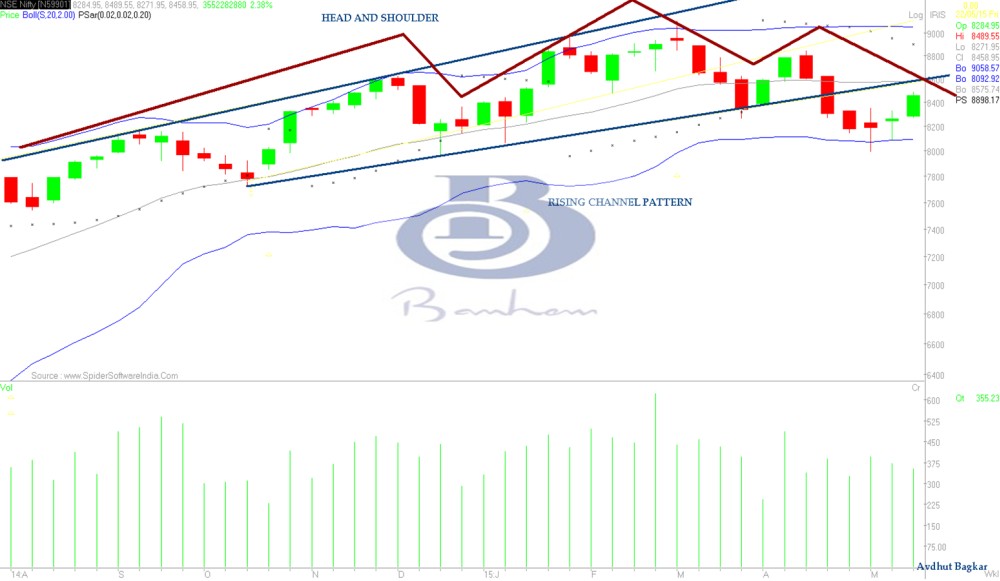 Nifty Chart
Market View
"As we mentioned in our last report about exiting long positions on every upside towards 8500 – 8600, Nifty has a high of 8489.55 this week and continue to maintain our view on exiting long positions.